US
JAB FILMS is an independent film company owned and operated by Jessica Bender. Founded in 2000, JAB's vision is to tell stories that spark new thinking about the meaning of random acts of violence.
GOLD VILLAGE ENTERTAINMENT is a music-based artist management company owned and operated by industry veteran Danny Goldberg. Gold Village Entertainments clients include The Hives, Steve Earle, the Old 97s, Ben Lee, Allison Moorer, Rhett Miller and Ian Hunter. In late 2007, the company partnered with Ryan Gentles Wiz Kid Management. The two companies co-manage the music career of Vincent Gallo, Har Mar Superstar and The Dead Trees.
www.goldve.com
---
KERRI O'KANE (director) Kerri O'Kane is the director of three music videos and a short film, Walking Wounded, a self portrait about her experience with ovarian cancer and chemotherapy.The Gits is her first feature length documentary. Six years in the making, the film is a study of the culture that gave rise to Mia's music and how the random violence that ended the singer's life victimized an entire generation of punk rock musicians. With the financial backing of friends, family and a day job in the film industry, O'Kane researched every facet of Mia Zapata's life, filming hundreds of hours of interviews with members of The Gits band, family and friends, as well as industry executives and the detectives who investigated her murder and arrested her killer a decade later. A graduate of San Francisco State University's advanced film program, O'Kane is currently researching a story that promises to be as revelatory for audiences.
JESSICA BENDER (producer/executive producer) Jessica Bender produced three music videos and a documentary short prior to The Gits. She chose The Gits for the story it tells about the gifted and revolutionary artist Mia Zapata and the extent to which her violent death continues to reverberate throughout the alternative music community. Bender believed that Mia's story had something raw and fundamental to say about the time and place of her death. Told through the voices of those closest to her, Mia's story succeeds in eliciting very personal responses from the audience, as well as empathy and a desire to take action to prevent violence against women. For Bender, The Gits and other films in the planning stages have the power to bring people together, to heal and to seek solutions. Shortly after graduating from Indiana University where she majored in Film Studies, Jessica moved to Hollywood and quickly found work as a sound technician. Her credits include: The Prestige, Anchorman, Red Eye, Buffy The Vampire Slayer, House MD and Six Feet Under. Jessica is also a musician with a life-long love of music; she plays alto sax.
DANNY GOLDBERG (executive producer) Danny Goldberg most recently was CEO of Air America Radio and was previously the President of Atlantic Records, Warner Brothers Records, Mercury Records and Artemis Records, which he founded. Getting his start in the music industry as a music journalist, Goldberg reported on the Woodstock Festival for Billboard Magazine in 1969. From 1974-76 he was Vice President of Led Zeppelin's Swan Song Records (Goldberg also served as Zeppelin's publicist in the early 70s.) In the early 80s, he founded Modern Records which released the first solo recordings of Stevie Nicks, after which he founded Gold Mountain Management and managed or co-managed the careers of Nirvana, Roy Orbison, Bonnie Raitt, The Allman Brothers, Hole and many more. Goldberg is also the author of the book How The Left Lost Teen Spirit, published by Miramax and RDV Books.
www.dannygoldberg.com
STEVE MORIARTY (co-producer)Steve Moriarty played drums in THE GITS nearly from the bands inception. Along with the musical role in the band, Steve also booked the shows and tours. He would later be responsible for keeping THE GITS music in print and Producing re-mastered versions of their albums: Frenching the Bully, Enter the Conquering Chicken, Kings and Queens and Seafish Louisville. When Gits singer and personal friend Mia Zapata was murdered July 7 1993 the initial police inquest turned up cold. Steve teamed with the other band members to hire private investigator Leigh Hearon to do the job of tracking the killer. Steve organized massive community fund raising efforts to pay for the investigation. He initiated contact with Joan Jett that led to the Evil Stig (Gits Live) Project and album also designed to fund the private investigation. While shooting the film, DNA evidence turned up a suspect. Steve worked with prosecutors and testified in court, eventually resulting in a conviction. Steve is essentially the primary Consultant to the producer and director of THE GITS MOVIE and is listed as a Co-Producer in the film credits. Steve currently lives in Oakland, CA and works as a Psychiatric Social Worker at San Francisco General Hospital. He plays in a band called The American Professionals out of San Francisco with X-Dead Kennedys bassist Klaus Flouride. They are working on an album and a tour.
www.thegits.com
http://www.myspace.com/snivelinglittleratfacedgits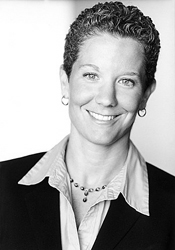 Shannon C. Hensley Esq. is a partner with Abrams Garfinkel Margolis Bergson, LLP, and works out of the firm's Los Angeles offices. Ms. Hensley's practice is comprised primarily of transactional entertainment law, corporate and business matters.

Ms. Hensley represents clients in all sectors of the entertainment industry, including writers, producers, directors, actors, and musicians. She also has extensive experience representing film, television, multi-media and commercial production companies in connection with both their creative and business operations. Ms. Hensley advises such clients on matters of entity selection, financing and capitalization, intellectual property, branding and licensing, and other entertainment-related issues, as well as providing production legal services for motion pictures, television productions and multimedia projects.

Ms. Hensley negotiates a wide variety of agreements for entertainment clients, including acting, directing and producing agreements, film distribution agreements, option-purchase agreements relating to books and screenplays, record label agreements and publishing agreements for musicians and composers, co-production and other collaboration agreements, live performance contracts, and endorsement agreements.

On the business and corporate side, Ms. Hensley represents various non-entertainment companies, assisting them with entity formation and capitalization, negotiation of shareholder and operating agreements, and preparation of required corporate documents, as well as negotiating and drafting employment, confidentiality, non-competition, intellectual property/product licensing and distribution agreements. She has also negotiated and drafted asset and stock purchase agreements and conducted related due diligence.

Prior to joining AGMB, Ms. Hensley worked with entertainment attorney Mark Litwak. During her tenure at the Litwak law offices, her work was focused on independent film production, financing and distribution. She also provided significant review and editing assistance on Mark Litwak's book entitled "Risky Business: Financing & Distributing Independent Films," and edited the second edition of his book entitled "Dealmaking in the Film & Television Industry: From Negotiations to Final Contracts."

Ms Hensley is a member of the California Bar Association and the Los Angeles County Bar Association. Her pro bono work has included conducting legal consultations for the Independent Film Project/West (the predecessor to Film Independent), and volunteering for the Los Angeles County Bar Association's Domestic Violence Project.

shensley@agmblaw.com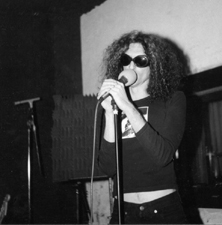 RONNIE PONTIAC (associate producer) Ronnie Pontiac is Executive Producer of Cohen on the Bridge, the definitive documentary of the 1976 Operation Entebbe rescue of hostages at the mercy of terrorists and dictator Idi Amin, in post production. His screenplay The Odd Women is in development at Bosco Entertainment and ICM with producer James Flynn and the Irish Film Board. He is the guitarist of Lucid Nation.
www.lucidnation.com
http://www.myspace.com/lucidnation
TAMRA SPIVEY (associate producer) Tamra Spivey is lead singer of Lucid Nation. She was a Senior Editor and Art Editor of the award winning online journal Newtopia Magazine. Her writing appeared in Hillary Carlip's Zine Scene and Tristan Taormino's A Girl's Guide to Taking Over the World. She is currently working on the script and songs for Mommie Dearest the Musical with Frank Yablans producing.
www.lucidnation.com
http://www.myspace.com/lucidnation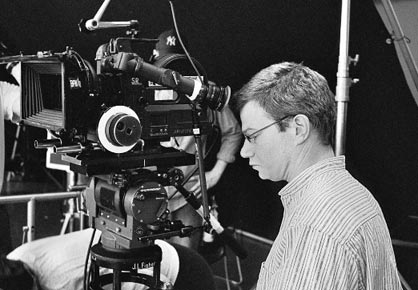 SEAN KIRBY (director of photography) Sean Kirby is a graduate of Syracuse Universitys School of Visual and Performing Arts with a degree in painting. After graduating, Sean attended the New York Film Academy. Sean's first 35mm anamorphic feature film, Police Beat; directed by Robinson Devor, premiered in the dramatic competition of the 2005 Sundance Film Festival. It was named one of that years best films by the New York Times, Film Comment and Art Forum. At the 2005 Seattle International Film Festival, Sean won the Seattle Filmmakers Award for both his cinematography on Police Beat; and on the documentary The Gits. Most recently, Sean divides his time between commercial work and independent film production nationally and internationally. His most recent credits are Marvelous; (directed by Siofra Campbell) and Cthulhu; (directed by Dan Gildark). Currently, Sean has just completed photography for Robinson Devors latest project titled Zoo; which is premiering at the 2007 Sundance Film Festival in the Documentary Competition (distribution by THINKFILM). Sean lives in New York City and is represented by Rebecca Fayyad at the Sheldon Prosnit Agency in Los Angeles.
Sean lives in New York City and is represented by Rebecca Fayyad at the Sheldon Prosnit Agency in Los Angeles.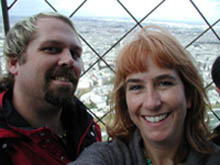 LORENA DAVID (editor) has been editing for over 13 years. Opening Kingsize Post Production in 1994, she went on to be a main editor before turning her career sights on producing and directing indie films. Her editing work includes editing documentaries, award-winning shorts, industrials and indie features. She has directed four feature films including Extreme Dating which was released by Wayer Home video. She has produced seven other films including Strangers With Candy and Danika starring Marisa Tomei. Lorena grew up in Palos Verdes near The Gits director Kerri OKane and the two met while freshman at UCSD. Lorenas long time boyfriend is co-editor Allan Wall.

ALLAN WALL (editor) has edited several documentaries, fictional films, and TV Shows for the Playboy Network. He has yet to figure out which uncover more truths about the human condition. He found working with Kerri, Jessy, and Lori to be a life changing experience... for the better.
---